The Club Championship is awarded seasonally to the club who garners the most points throughout the entire league.  It is the grandest prize of the Skyline Club Soccer League.  Two Club Champions have been crowned since the spring of 2010.  A Premier Club Champion and Classic Club Champion are determined through club points earned by each team's performance.  Club points accumulated in Classic Divisions will be tabulated separately from club points earned in Premier Divisions.  Each team entered in the league may earn club points for their local association through their team's results.
In all Divisions (Premier and Classic) points will be allocated with 2 points for last place and increments of two points for each place closer to first.  First place teams will receive an extra two point bonus in addition to the standard two point deviation.  A five team division would be tabulated as follows for example (starting with the fifth place team): 2, 4, 6, 8, 12.  Clubs that are able to provide multiple teams in a particular division will be awarded points for each team.  If teams tie for a position, the points for the positions in the standings involved are totaled and divided by the number of teams involved in the tie.
In the Premier Club Championship the expectation is that all clubs competing for this championship will field teams in a minimum of half of the Premier divisions.  Points will be allocated for all teams in each division.  Club points will always be distributed based upon the standard point scale, regardless of whether a club fields a team in a particular division or not.
In Premier Divisions, teams from Classic clubs may play up into premier divisions where space permits and team competition level aligns.  In this case, the team's club points will count towards their club's total in the Classic Club Championship.  They will receive whatever points they earn through their place in each division's final standings.
---

Current Premier Club Champion – Fall 2019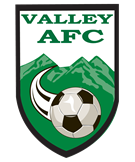 Valley AFC
Final Standings – Fall 2019
Valley Association Football Club – 122
SOCA – Charlottesville – 121
SOCA – Augusta – 44
Salem Soccer Club – 39
** Christiansburg Soccer Club – 36
** Piedmont Youth Soccer League – 28
** Danville Soccer Club – 23
** Fluvanna Youth Soccer Association – 14
** Orange Soccer Association – 12
** Greene Futbol Club – 9
** Trinity Soccer Club – 2
** Southwest Rush – 2
** Premier points added to Classic Club overall totals.
---

Past Premier Club Champions
Fall 2005                                              Spring 2006
Lynchburg United                               Harrisonburg Soccer Association
Fall 2006                                            Spring 2007
SOCA                                                    SOCA
Fall 2007                                             Spring 2008
SOCA                                                    SOCA
Fall 2008                                               Spring 2009
SOCA                                                    Augusta Futbol Club
Fall 2009                                               Spring 2010
New River United                                 New River United
Fall 2010                                                Spring 2011
SOCA                                                    New River United
Fall 2011                                                 Spring 2012
Central Virginia United                       Central Virginia United
Fall 2012                                                 Spring 2013
Central Virginia United                        Central Virginia United
Fall 2013                                               Spring 2014
Central Virginia United                         Central Virginia United / New River United
Fall 2014                                               Spring 2015
Central Virginia United                         New River United
Fall 2015                                               Spring 2016
Central Virginia United                          New River United
Fall 2016                                                    Spring 2017
New River United                                    SOCA – Charlottesville
Fall 2017                                                    Spring 2018
Valley AFC                                            SOCA – Charlottesville
Fall 2018                                                     Fall 2019
Valley AFC                                            SOCA – Charlottesville
Spring 2019
Valley AFC
---
Current Classic Club Champion – Fall 2019
Fluvanna Youth Soccer Association
Final Standings – Fall 2019
Fluvanna Youth Soccer Association – 90
Christiansburg Soccer Club – 73
Piedmont Youth Soccer League – 73
SOCA – Charlottesville – 70
Greene Futbol Club – 45
Smith Mountain Lake – 39
Orange Soccer Association – 36
Danville Soccer Club – 35
Madison Soccer – 26
Louisa Football Club – 26
Rockbridge United Soccer Club – 18
Valley Association Football Club – 12
New River United – 12
Nelson Express Travel Soccer – 12
Fredericksburg Soccer Club Incorporated – 11
Bedford Soccer Association – 11
Luray Valley Soccer Club – 10
Central Virginia United – 7
Trinity Soccer Club – 2
Southwest Rush – 2
---
Past Classic Club Champions
Spring 2010                                              Fall 2010
Fluvanna Youth Soccer Association         Fluvanna Youth Soccer Association
Spring 2011                                               Fall 2011
Heart of Virginia Soccer Club                 Fluvanna Youth Soccer Association
Spring 2012                                               Fall 2012
Greene Futbol Club                                    Fluvanna Youth Soccer Association
Spring 2013                                               Fall 2013
Powhatan Soccer Association                      SOCA
Spring 2014                                               Fall 2014
SOCA                                                           SOCA – Charlottesville
Spring 2015                                                Fall 2015
SOCA – Charlottesville                                  SOCA – Charlottesville
Spring 2016                                                Fall 2016
SOCA – Charlottesville                                   SOCA – Charlottesville
Spring 2017                                                 Fall 2017
SOCA – Charlottesville                              SOCA – Charlottesville
Spring 2018                                                       Fall 2018
SOCA – Charlottesville                                       SOCA – Charlottesville
Spring 2019                                                          Fall 2019
SOCA – Charlottesville                                   Fluvanna Youth Soccer Association